Islands of Washington Area info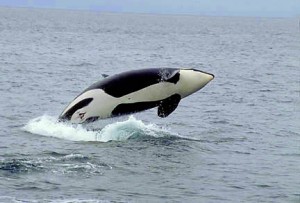 The Islands of Washington region includes Whidbey Island, Camano Island, Fidalgo Island and the San Juan Islands. Many islands and islets make up the San Juan Islands, but it's the four main islands, Lopez, Shaw, Orcas and San Juan, that are accessible to visitors. Highways connect Camano Island and Fidalgo Island to the mainland. The Washington State Ferry system serves islands of Washington including the San Juan islands, as well as providing an alternative route to Whidbey and Fidalgo. Fidalgo itself is also a main point of departure to the San Juan Islands of Washington and Victoria, British Columbia.
Whidbey Island is known for its quaint inns, historic towns, white oak forests and Ebey's Landing National Historic Reserve – 17,000 acres of protected nature and historic sites, including 19th-century military fortifications and relics of the area's exploration and settlement. Camano Island State Park is a popular escape that encompasses 134 acres of protected forest and more than a mile of coastline. Visitors to Camano Island will enjoy vistas of the Cascade Mountains to the east, Olympic Mountains to the west and Mount Rainier to the south. These white, icy beauties are in sharp contrast to the blue waters of Puget Sound surrounding Camano's rolling green pastures and warm sunny weather, often enjoyed on the island. The thriving artist community on the island adds culture to this quiet island. Wildlife is abundant. Public golf is available. Camano Island State Park is a popular escape that encompasses 134 acres of protected forest and more than a mile of coastline. Orcas Island, the largest and most rugged of the San Juan Islands, boasts the enormous 5175-acre Moran State Park, including 2,409-foot Mount Constitution, the highest point in the region. From the summit, you can peer out over the entire island chain to Mount Baker and the North Cascades, plus the Canadian Coastal Range. When you're on the trails, watch for eagles and owls perched in the giant, old-growth forest of the park. The San Juans are home to more eagles than any other region of the contiguous states. Lopez Island benefits from being visited less often. The rolling farm roads and woodlands are perfect for biking. A coastline of steep cliffs is interspersed with secluded beaches and coves that make for magical little adventures and love affairs. Rent bikes one day and kayaks the next, then retreat to your Jacuzzi.
Britain and America almost went to war over the San Juan Islands during the Pig War of 1859. What remains of the British and American forts is now part of San Juan Island National Historic Park. There's also a whale museum where you can see complete whale skeletons and exhibits that depict whale biology, behavior and sounds. Lime Kiln State Park provides a good vantage point for watching Orca pods and minke whales in summer.
See a photo journal at USA Today's 10 Best website
Resorts and Hotels for the San Juan Islands
Islands of Washington Tour Operators
Evergreen Escapes – San Juan Island Kayak & Ferry Adventure
All-Inclusive | Private Escape – Spend the day on our San Juan Island Tour discovering this remote wilderness with a naturalist guide. As the morning ferry cruises to Friday Harbor, keep an eye out for sealife and birds. Then embark on a 3-hour whale watching search by kayak, passing wildlife refuges and rugged coastline. Picnic with local fare and a glass of wine, then explore historic British and American "Pig War" camps. As evening sets, visit an island winery or lavender farm before heading back to the ferry or optional flight.
Popular Tour Itineraries Including The Islands of Washington State
The Olympics and San Juan Islands Tour
Navigating the Natural Wonders of Washington State
San Juan Islands Region Cities:
A
Anacortes
C
Camano Island
Clinton
Columbia Beach
Coupeville
D
Deer Harbor
Doe Bay
E
Eastsound
F
Freeland
Friday Harbor
G
Glendale
Greenbank
Guemes
K
Keystone
L
Langley
Lopez
Lopez Island
O
Oak Harbor
Olga
Orcas
Orcas Island
R
Roche Harbor
S
Samish Nation
San Juan Island
Swinomish Tribe
U
Utsalady
W
Whidbey Island
Save