Visit the Wold Famous Leavenworth Nutcracker Museum on your next visit to Leavenworth Washington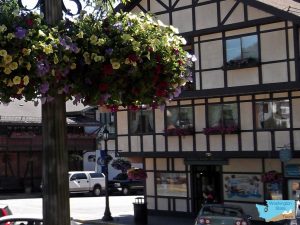 The Leavenworth Nutcracker Museum was founded in 1995 by George and Arlene Wagner.The museum became a non-profit 501(c)3 foundation and others have donated nutcrackers, and now it contains over 6000 specimens, probably the world's largest collection of nut-opening devices.
The museum contains not only the ever popular wooden toy soldier type so often seen at Christmas, but many shelves of antiques dating back to roman times. Nutcrackers are shown in many different woods and metals, ivory and man-made materials. Nutting stones are also shown from the archaic period–four to eight thousand years old.
The Leavenworth Nutcracker Museum shows nutcrackers from over 50 countries and has been visited by residents of over 70 countries. It has been featured on television with the Food Network, Arts and Entertainment, and Sunday Morning CBS. Arlene Wagner also made an appearance on the Conan show. Displays have been sent to various cities in the US and also to Hong Kong and Shanghai. Power point presentations have been given to various groups throughout the US and Germany.
Leavenworth Nutcracker Museum Location and Contact Information
Leavenworth Nutcracker Museum
735 Front Street
Leavenworth, Washington 98826
Phone 9 AM-5 PM: 509-548-4573
http://www.nutcrackermuseum.com
Email debbie@nutcrackermuseum.com
Lodging and Hotels in Leavenworth Washington
For the month of December hotels and resorts in Leavenworth fill up quickly. Sunday's are a good option for enjoying the Christmas Lighting Festival because there are often more accommodations available Sunday night.
Sleeping Lady Mountain Resort
3 Star
Alpen Rose Inn
3 Star
Obertal Inn
2 Star
Blackbird Lodge
2.5 Star
Howard Johnson Express Inn – Leavenworth
2 Star
Fairbridge Inn & Suites
2 Star
Save