The Bavarian Village of Leavenworth presents The Annual Leavenworth Maifest
from May 11, 2018 – May 13, 2018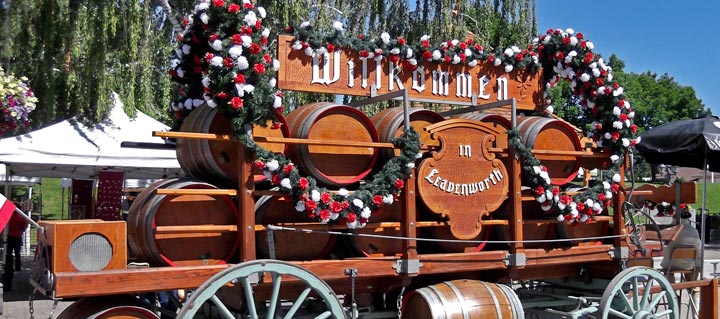 Leavenworth Maifest encompasses history with 16th century costumes, games, dancing, eating, drinking and general revelry in the olde world Bavarian sense. Complete with the traditional Maipole dance! There's a grand parade, live entertainment, shopping, a craft bazaar, and traditional "oompa" music! It's a whole weekend of family friendly entertainment.
Spring comes early to Leavenworth. While it's still damp on the west side of the mountains, in Leavenworth the wildflowers fill the hillsides and pear and apple blossoms fill the orchards.
Traditionally, in Germany the Maifest celebration dates back to the 10th century. In the villages people would celebrate the arrival of spring by gathering and planting flowers, raising a Maipole, dancing, and playing music. The pole would be decorated with sausages, cakes, flowers, and ribbons, and villagers believed that dancing around it would bring good luck and wealth to the village.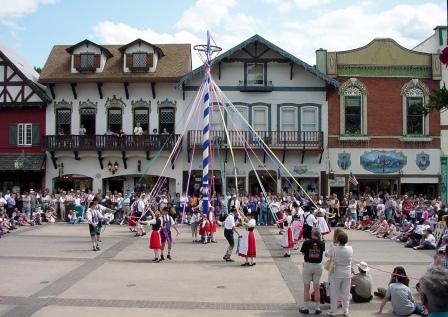 Art in the Park
This show is considered the longest continually-run outdoor art show in the Northwest area. This event is organized by Village Art in the Park, a non-profit arts association in Leavenworth.  www.villageartinthepark.org
Check out more details for MaiFest here at leavenworth.org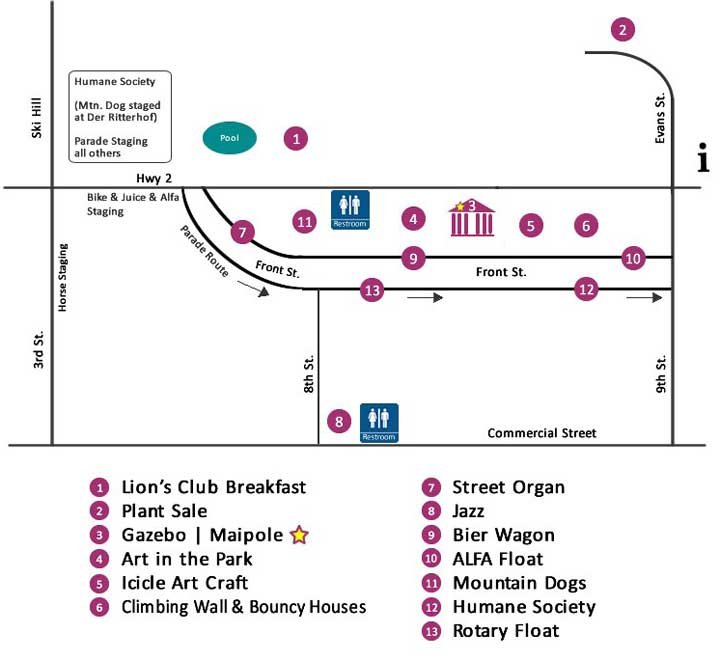 Lodging and Hotels in Leavenworth Washington
For the month of December hotels and resorts in Leavenworth fill up quickly. Sunday's are a good option for enjoying the Christmas Lighting Festival because there are often more accommodations available Sunday night.
Sleeping Lady Mountain Resort
3 Star
Alpen Rose Inn
3 Star
Obertal Inn
2 Star
Blackbird Lodge
2.5 Star
Howard Johnson Express Inn – Leavenworth
2 Star
Fairbridge Inn & Suites
2 Star