High-Tech Hiking in Washington: 3 Must-Haves for Your Pack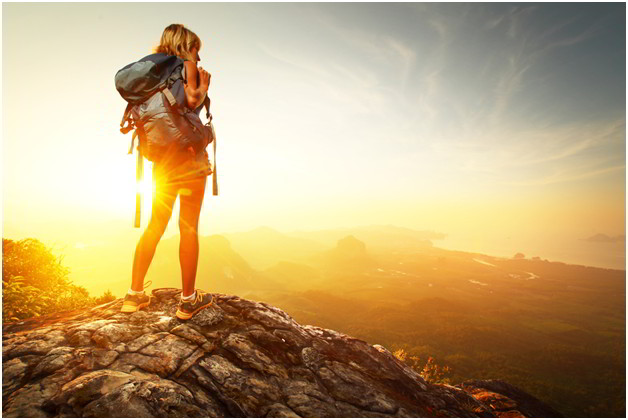 Hiking is a fantastic way to disconnect from life's stresses and to enjoy all that nature has to offer. But that doesn't mean you can just up and go; you need to be prepared. So as you're planning your next (or first) hike in Washington state, you need to think not only about the trails you'll be hiking, but also what you'll be taking along in your pack. If you go low-tech when you're on a hike, it might be time to consider adding some technology to your pack. Once you recognize the convenience a few pieces of technology can bring to your trip, you'll wonder how you ever managed the backcountry without them.
Here are the three technology must-haves for your next hike.
Handheld GPS
If your next hike takes you off the beaten path, having a handheld GPS will make navigating your way through the woods much easier. Although you should never leave your standard map and compass behind, a GPS can be helpful while you navigate unfamiliar trails.
Also, if you want to add a little more intrigue to your trip, you can use your GPS to do some geocaching along the way. With caches hidden all over the state of Washington, you should be able to find some great stashes no matter where you hike, and your GPS will be the key to locating them.
A solid handheld GPS with basic features starts at around $100, while more advanced units with features such as WiFi and Bluetooth can cost $500 or more. No matter which you go for, though, this device will be a big improvement to your next hike.
GoPro
Anywhere you hike in Washington will lead you to some breathtaking sights. There's no doubt you'll want to take photos to preserve your memories. One great option for taking photos on your hike is a GoPro, which is a wearable camera that allows you to take hands-free photos. It can be mounted on your equipment in various ways, including on your pack, helmet or headband, or on a retractable handle. It's built to withstand rough-and-tumble handling on your outdoor adventures, which makes it the perfect choice for your next hike.
After you look at all the awesome photos and videos you take with this made-for-the-outdoors camera, you'll never leave it behind when you head out to hike. Basic GoPros can be purchased starting at around $200, but more expensive models with more features are available.
Smartphone
Smartphones have become more advanced over the years, which means they can take the place of several different pieces of technology on your hike. If you're going for a more minimalist experience, your smartphone can take the place of your digital camera and your handheld GPS.
Beware, though, since the notoriously overcast skies of Washington can wreak havoc with wireless reception. Before choosing to rely on your phone's GPS for your hike, be sure to research how well your device works when there is little or no signal available.
If you choose to include your smartphone in your pack, you'll want to make sure it's properly outfitted for your trip. A case that's made for the outdoors and is waterproof and dustproof will protect your phone from most hazards along the trail. You should also protect your phone's contents by adding a virtual private network to your phone. A VPN will encrypt your private information, such as passwords and emails. If you ever lose your phone on the trail, whoever finds it won't be able to access your personal information.
Aside from your phone's built-in features, there are many available apps you can download to enhance your hiking experience. An app such as AllTrails can help you find new trails near your current location. You can also use your phone with an app such as Ramblr to create a trail journal and include photos, videos, maps, notes and more from your hike. Another great option is the Trail Tracker GPS app. This app tracks your hike, including coordinates, speed and elevation. You can even use it to send a distress call in case of an emergency.
There are many ways technology can be used to enhance your next hike. Even if you normally steer clear of technology during your outdoor adventures, you should try adding a piece of tech to your pack for your next hike. You might be surprised at how much you enjoy the added convenience.
About the Author: Faith is a digital nomad and outdoor enthusiast. Her career as a freelance writer allows her to spend plenty of time hiking all over the country. Getting to share her knowledge of the outdoors through her writing is her favorite part of her job.