Washington's Ultimate Road Trip – The Cascade Loop
For many years growing up in Washington our family planned a yearly trip along parts of the Cascade Loop. It became an integral part of our lives as we explored the theme towns, campgrounds, parks, and lakes that are so prevalent along the loop.
You are invited to join in the tradition of the many Washington families that make either full or partial Cascade Loop trips. Plan to visit the towns during festivals, or just take in the majestic views of the awe-inspiring Cascade Mountains.
The Cascade Loop | Washington's Ultimate Roadtrip from Voortex Productions.
Music: "The Road" by Rabbit Wilde – RabbitWilde.com
See the Cascade Loop Video Guide below to find the different areas from the video.
Use this Cascade Loop Video Guide to find out where everything took place:
0:00 | Highway 20 from Washington Pass Overlook
Stunning views from Washington Pass along State Route 20 and Liberty Bell Mountain in the North Cascades, Washington
0:06 | Sun Mountain Lodge, Winthrop
Situated on 3,000 acres high above the old Western theme town of Winthrop, Washington, Sun Mountain Lodge is a Cascade Mountain resort with a broad range of both summer and winter activities. Wedding and conference facilities are also available.
0:08 | Diablo Lake Overlook
Photo of Diablo Lake in Washington state, USA, with Davis Peak in the background.
0:09 | Hart's Pass, Mazama
Check out Hart's Pass Campground. Great views. Alpine meadows. This forested campground is located in the Hart's Pass Area, near the Pacific Crest National Scenic Trail. No trailers allowed on Forest Road 5400 to Hart's Pass (very narrow road).
0:11 | Sun Mountain Lodge, Winthrop
For more information on Sun Mountain Lodge, activities, events or reservations, please call 800.572.0493 or visit their website at www.sunmountainlodge.com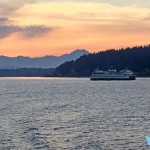 0:12 | Washington State Ferry – Mukilteo/Clinton
0:14 | Bridal Veil Falls, Stevens Pass Greenway
Bridal Veil Falls is a 1,328-foot (405 m) waterfall that flows from Lake Serene directly to the South Fork Skykomish River. The falls are located in the Mount Baker-Snoqualmie National Forest. A hiking trail leads from a parking area to the falls. www.wta.org/go-hiking/hikes/bridal-veil-falls
0:18 | Lake Chelan
The longest lake in Washington State, Lake Chelan is 50.5 miles (81.3 km) long. Located in  Chelan County in the north-central part of Washington State, the narrow lake is a prized destination for many thousands of visitors each year. With lake activities, festivals, and Chelan Wineries and Tasting Rooms, you'll find plenty to fill a few days in your journey along the Cascade Loop.
0:19 | Newhalem, Highway 20
Newhalem is a unique feature along the Cascade Loop. Owned outright by Seattle City Light, Newhalem is a company town populated entirely by employees of the Skagit River Hydroelectric Project and government employees. The Ross Lake National Recreation Area surrounds Newhalem on all sides, and the North Cascades National Park boundary is approximately one mile to the north and south of the town.
Note that Newhalem is the final place on Highway 20 to purchase supplies before crossing Rainy Pass and entering Eastern Washington.
Plan ahead to check out the Seattle City Light Powerhouse Tour while visiting. (reserve ahead of time)
0:20 | Deception Pass State Park, Whidbey Island
Deception Pass State Park is a 4,134-acre marine and camping park with 77,000-feet of saltwater shoreline, and 33,900-feet of freshwater shoreline on three lakes. Rugged cliffs drop to meet the turbulent waters of Deception Pass. parks.state.wa.us/497/Deception-Pass
0:22 | Hart's Pass
0:24 | Ovenell's Heritage Inn, Concrete.
0:29 | Methow Valley, Highway 20
0:32 | Lakeshore Drive, Pateros
0:33 | Deception Pass State Park, Whidbey Island
Deception Pass State Park is outstanding for breath-taking views, old-growth forests, abundant wildlife, sand dunes, 174 varieties of birds, spectacular views of shoreline, mountains, islands, and sunsets make this park a favorite for visitors to the Northwest.
0:41 | Bamboo Coffee, LaConner
0:43 | Flower Farm, LaConner
0:45 | Sun Mountain Lodge, Winthrop
0:53 | Castlerock, Tumwater Canyon/Leavenworth
1:01 | Spring Creek Bridge, Winthrop
1:03 | Sheri's Sweet Shoppe, Winthrop
1:05 | Methow Cycle and Sport, Winthrop
1:07 | Chickadee Trail
In the winter, Chickadee Trailhead gives access to many crosscountry ski trails west of Patterson Lake. In summer months those trails are hiking and mountain bike trails.
1:13 | Blue Star Coffee, Twisp
1:20 | Blue Lake, Highway 20
1:28 | Sun Mountain Lodge Stables, Winthrop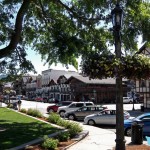 1:35 | Downtown Leavenworth
Leavenworth is a village that has themed itself after the villages in Bavaria. Surrounded by mountains that look very similar to the mountains of Bavaria, the village is filled with residents that have taken the them to heart. In Leavenworth you'll find everything from Bratwurst and Sauerkraut to nearly monthly festivals and events. Well known for it's famous Christmas Lighting Festival, you'll find it to be a charming village and recreation destination to visit year round. Be sure to visit some of Leavenworth Wineries and Tasting Rooms while you are there.
1:36 | Fresh Burger, Leavenworth

1:38 | Ovenell's Heritage Inn, Concrete

1:46 | Washington State Ferry – Mukilteo/Clinton

1:54 | Skydive Chelan

1:58 | Admiralty Head Lighthouse, Fort Casey

2:01 | Skydive Chelan

2:04 | The Chamber Tasting Room, Wenatchee
Wenatchee is home to a growing collection of wineries and tasting rooms.
The Chamber Tasting Room features a selection of wines from a variety of wineries small and large. Conveniently located in the Wenatchee Valley Chamber of Commerce and Visitors Center. Participating wineries currently include: 37′ Cellars, Chateau Faire Le Pont; Crayelle Cellars; Horan Estates; Malaga Springs; Snowdrift Cider Co; Beaumont Cellars; Martin Scott Winery, Voila Winery, White Heron and Stemilt Creek Winery. 1 S. Wenatchee Avenue, 509-662-2116
2:06 | Pybus Public Market, Wenatchee
2:08 | Skydive Chelan
Enjoy a scenic ride to altitude with stunning views of Lake Chelan, the Cascade Mountains, and the Columbia River.
2:13 | Majestic Inn & Spa, Anacortes
2:20 | Front Street Grill, Coupeville
2:24 | Twispworks, Twisp
2:26 | Anacortes Kayak Tours
2:30 | Steven's Pass Greenway
The Steven's Pass Greenway Scenic Byway forms the southern section of the Cascade Loop. This scenic loop drive takes you from ocean beaches to Centeral Washington orchards to the Columbia River valleys to one of the highest Cascade Mountain passes.
Download Steven's Pass Greenway Map from Washington State Department of Transportation
2:33 | Liberty Bell, Highway 20
2:34 | Hart's pass, Mazama
2:41 |Washington Pass Overlook
At the Highest point on North Cascades highway you'll see Liberty Bell Mountain from the Washington Pass Overlook. The short loop trail winds across an outcrop of Goldenhorn granite to an overlook (natural rock platform) perched 700 feet above highway.
2:47 | Hart's Pass, Mazama
2:51 | Diablo Lake Overlook
Scenic overlook on Highway 20 where you can look down on Diablo Lake
Plan ahead to stop and take a Diablo Lake Boat Tour. Seattle City Light has been offering the popular Diablo Lake Boat Tours for more than 80 years. a Skagit Tours guide will lead you on a short guided walk to the boat dock as you hear about some of the area's natural history, biodiversity, and geology. You will also learn about the unique relationship between the environment and the three hydroelectric dams, which provide clean, low-cost, renewable power to the citizens of Seattle.
2:57 | Hart's Pass, Mazama
3:08 | Sun Mountain Lodge, Winthrop
Sun Mountain Lodge offers luxurious guest rooms, a full service spa, 5,000 bottle wine collection with private wine cellar, and a AAA-rated four diamond gourmet restaurant.
More Resources for the Cascade Loop
Plan your trip around the loop at: CascadeLoop.com
See flipbook version of the Cascade Loop Guide Book
Download PDF of the full Cascade Loop Guide Book (28 MB PDF)
Tour Companies for the Cascade Loop
Evergreen Escapes Tours All-Inclusive | Private Tour
North Cascades National Park Private Day Tour
North Cascades National Park is nicknamed the "American Alps" for a reason. It's one of the most remote and rugged parks in the U.S., and a hike into its solitude and grandeur is unforgettable. Embark with a naturalist on a North Cascades tour through the park's alpine meadows, across its rocky ridges, and among an endless sea of jagged peaks veneered by blue glaciers. Watch for black bear, mountain goats and bald eagles. Explore an historic hydroelectric dam. Then visit the communities outside the park for organic berries and delectable wine. Departs from Seattle Downtown hotels or from Sun Mountain Lodge in Winthrop, WA.