Rafting Cascade Loop with Alpine Adventures Tours
Rafting Cascade Loop of Washington State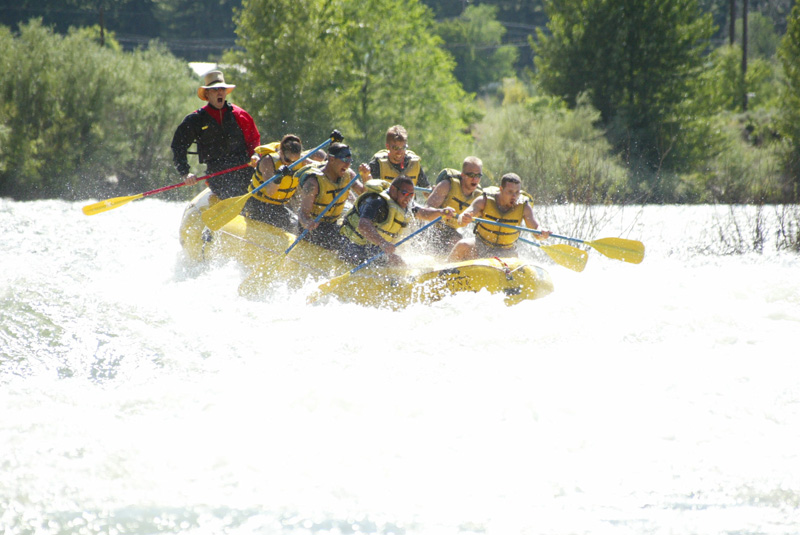 Driving the Cascade Loop in Washington is stunning. Rafting the Cascade Loop it is breathtaking. This is a wondrous eight-day journey that has just the right mix of hard adventure and soft landings. Raft the four best rivers, learn of Chinook Salmon and see for yourself why they are endangered. You'll ramble through amazing Ohme Gardens while overlooking the apple capital of the world. After, you'll wander through a little bit of Bavaria, right here in Washington, in a town called Leavenworth. Then finish up in Seattle and see for yourself why the locals think it is the best city in the world!
Rafting Cascade Loop Rivers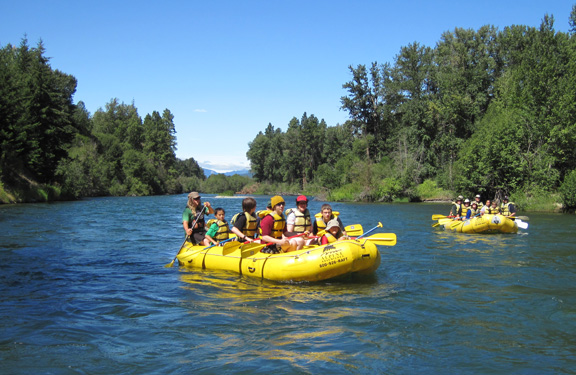 The rivers flow from high in the Cascade mountains. Start your adventure with the Class IV Sauk River through Darrington. This federally protected Wild & Scenic river, while only one and a half hours from downtown Seattle, will seem like a day trip to Alaska. Pristine wilderness, excellent bird watching and exciting whitewater get this trip off in style!
After traveling through the beautiful North Cascades National Park and having a comfortable night, wander through the western town of Winthrop before launching on the Methow River. Another Class IV classic, with stunning views of Ponderosa-like landscape, you'll expect Little Joe and Hoss to ride around the next corner.
Your third river adventure starts in Leavenworth, the Northwest version of Austria, on the Class III Wenatchee River. The mix of huge waves and quiet floating make this river perfectly schizophrenic. We'll finish this trip back in Leavenworth, before heading west to our grand finale…
the Skykomish. Just the name alone sends shivers up the spine of all who float her waters. This big Class IV-V river has it all: wilderness, whitewater and reputation. You'll know why the "Sky" earns its title as the best day trip in the Northwest as you peer upstream from the bottom of "Boulder Drop" after just having made the move around "House Rock!"
All this adventure and quality time in Seattle as well!
Company: Alpine Adventures' Wild & Scenic River Tours
Address:
Alpine Adventures
P.O. Box 373
Gold Bar, WA, 98251
Phone: 1-360-863-6505
Alt Phone: 1-800-723-8386
Web Site: http://www.alpineadventures.comE-mail: Send E-mail